As a solution to global warming and the large-scale power outage caused by the Great East Japan Earthquake (March 2011), the Japanese government has introduced ambitious policies to increase the solar and wind power generation plant in the country.
CSD provides solutions that accurately predict the amount of power generated by solar and wind power and stabilize the balance between supply and demand of electricity and provide systems that monitor and control remote solar power plants.
Photovoltaic Solutions
Solar Power Monitoring Service
Overview
The photovoltaic power generation monitoring and control system can collect and monitor the power generated by the solar cell module, the status of each facility, solar radiation data, and others. And centrally display, record, and report the operating status of the entire photovoltaic power plant.
Also, use this system remotely control of opening/closing devices such as interconnection CB (on/off) can be performed if it is needed.
Functions
Measurement Function, Monitoring Function, Display Function, Recording Function, Transmission Function, Control Function
System Configuration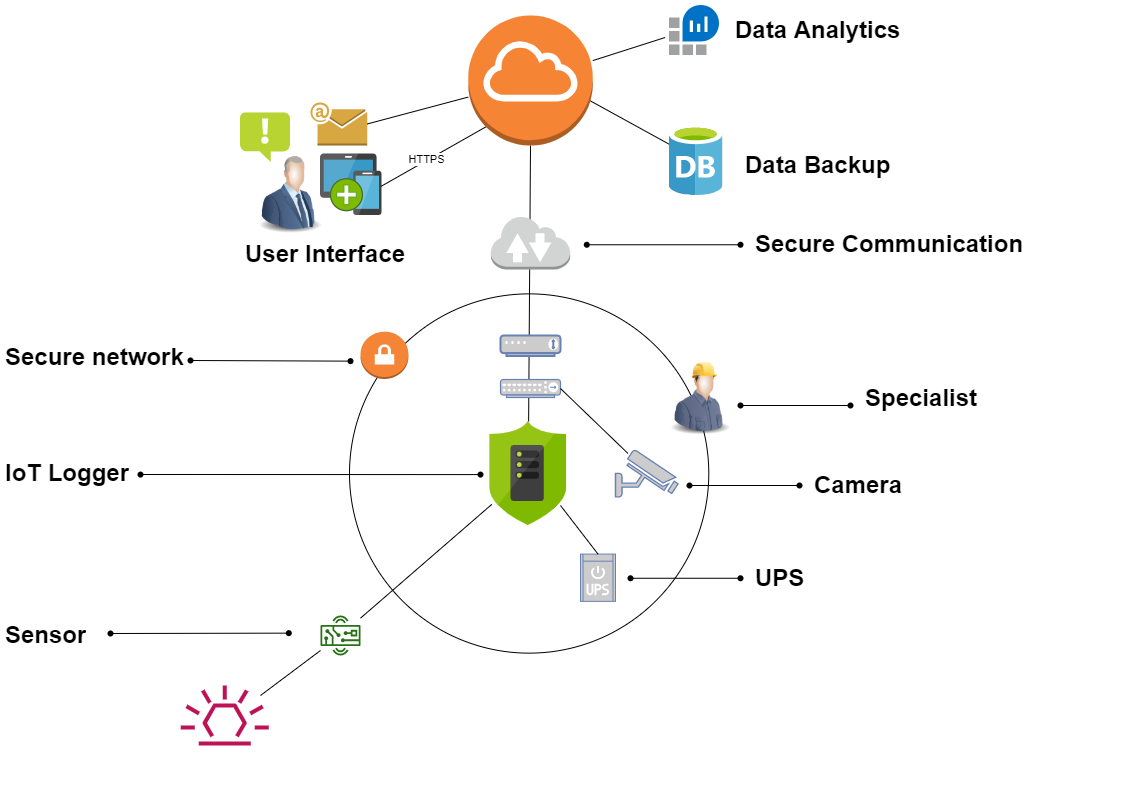 "Solar Power Generation Operation Management Service," It is a "Remote Monitoring System" that checks the operating status of power generation facilities remotely from our center. The operation status of customers' solar power generation facilities is monitored on behalf of our customers in a comprehensive management service.
Information management initial cost and operating cost can be reduced by omitting the local monitoring system, unmanning it, and automatically receiving regular operation performance report and email alerts.
Starting and Operation of Solar Power Plant
As an extension of CSD's power system technology, CSD inaugurated two of its own solar power plants in Date City, Fukushima Prefecture.
The total power generation output of the two locations is 1,680kW, and the power is sold to Tohoku Electric Power Co., Inc. using the feed-in tariff system. CSD is also planning to build a solar power plant in Soma City, Fukushima Prefecture.
New Energy Related System
Battery Storage EMS
Overview
Output Fluctuation Suppression the EMS controls the combined output fluctuation of the power plant to meet the grid linkage technical requirements of the electric power company and controls the entire renewable energy power plant. In addition, the renewable energy power supply and storage battery system are optimally controlled, and system output stabilization is achieved with the minimum storage capacity.
Features

Power Fluctuation Suppression enables connection to the power system.
It automatically controls the maximization of the amount of renewable energy generated and sold with the minimum storage battery capacity.
It can be applied to renewable energy power plants such as mega solar, wind power plants, and biomass power plants.
Control can be performed considering the output suppression instructions from the electric power company.